There is something rotten in the state of Serbia. The on-going anti-government protests, which began on November 30th, 2018, are manifestations of major dissatisfaction with the rule of President Aleksandar Vučić. The protests are clearly indicative of a deeper malaise. Popular anger at increasing media censorship, corruption, instances of political violence, and the marginalization of civil society resulted in people taking to the streets. A seeming lack of political alternatives has only added to the widespread anger. This hasn't stopped attempts to capitalize on the waves of discontentment. Among those looking to capitalize is the Srpski Pokret Dveri (Serbian Movement – Dveri), popularly known as Dveri (Doorway). By actively protesting, Dveri is testing the waters through their attempts at reframing the protest narrative. What is its primary narrative? What is the potential impact?
Initially, Dveri was founded within the Serbian philology department at the University of Belgrade, in January 1999.[1] Organized around the journal "Dveri Srpske", its initial focus was on a mixture of political conservatism, and clerical nationalism.[2] Its genus can be seen as part of the then emerging Orthodox Christian right in Serbia, and one that specifically sought close links with the Serbian Orthodox Church.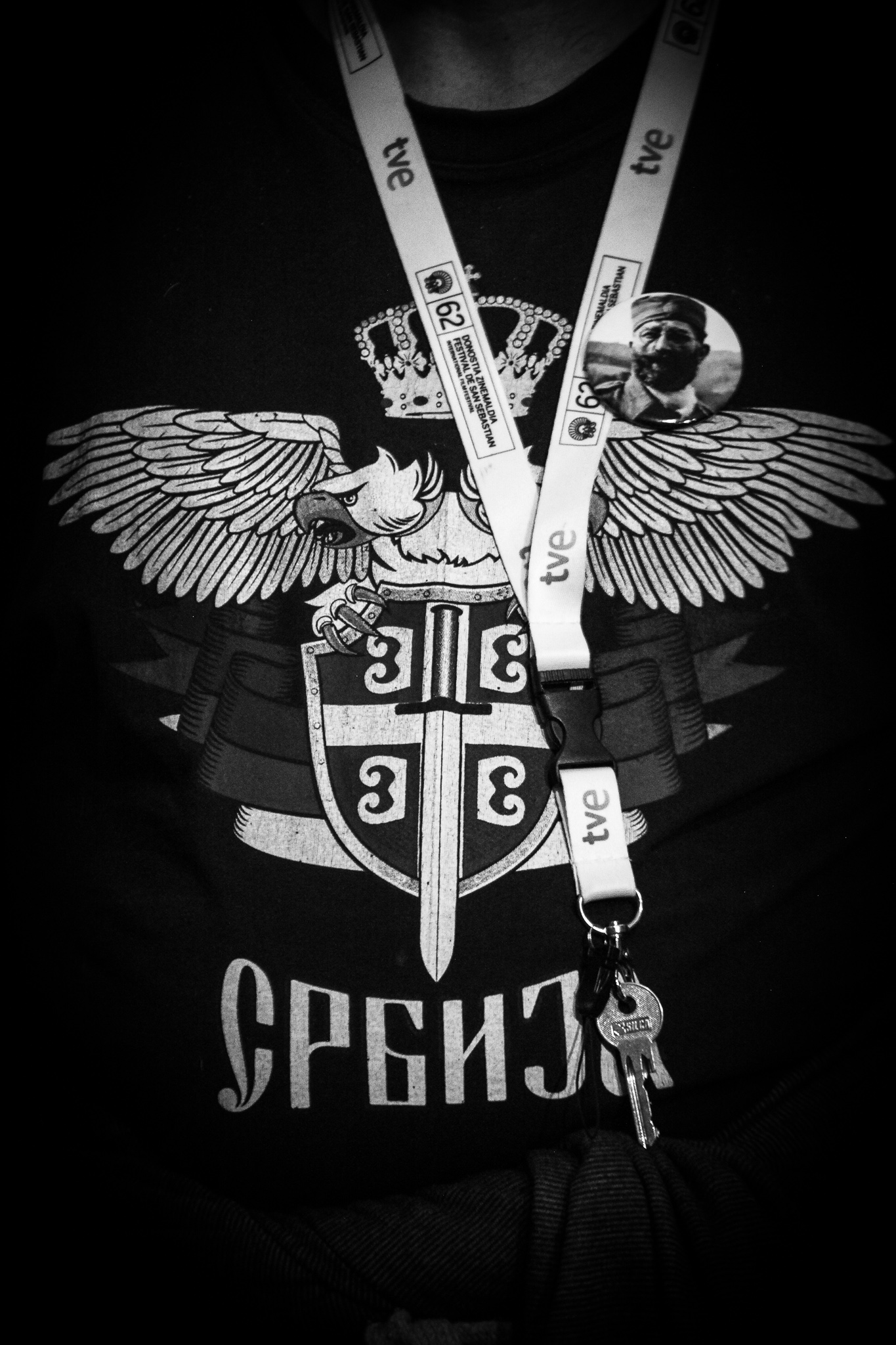 It has been categorized in the nebulous terms of "far right", and "fascist", for its anti-LGBT stance and attempts to redefine the role of certain Serbian collaborators during the Second World War.[3] Dveri has attempted to refute any association with fascism, in order to make itself more palatable to the Serbian electorate.[4] It has also expelled Srdjan Nogo, a Dveri National Assembly member, for indiscipline, especially in regard to his quote that Serbian Premier Ana Brnabić should "be hanged" if she signed the Dublin Regulation, outlining rules allowing asylum seekers in Serbia.[5]
Nationalism in Serbia, like in most countries, cannot be reduced to a single current or strand of thought. Where Dveri stands out is in its adaptability. It has remoulded its image, as well as attempting to widen its appeal. It has been able to adopt the rhetoric of both resentment and real grievances, and then turn it against a specific political actor, or "other", while creating a political platform.
It is in this vein that Dveri's actions in the ongoing Serbian protests deserve closer attention. Currently it is a member of the Savez za Srbiju (Alliance for Serbia), itself a broad coalition of contrasting political opinions, united in agreement of protesting against Vučić's rule. Calling for a transitional government, followed by a general election, it is here that Dveri's adaptability and pivoting has the potential to result in political capital.
This was enhanced by the creation of a Slobodna zona (Free zone), in Belgrade's Pioneer Park, directly across from the National Assembly of Serbia.[6] Participating in the protests, and in the Free zone (which subsequently spread from Belgrade to other cities and towns throughout Serbia), has given Dveri a platform from which to reframe the existing nature of the protests and to increase their visibility. Dveri has also promoted educated women to high profile positions within the party, this in contrast to the many Vučić government officials accused of having plagiarized their doctorates.
The issue of Kosovo, and the possibility of a Serbian recognition of its independence is portrayed by Dveri as a national betrayal. Dveri's leader Boško Obradović, and Dveri member of the National Assembly Marija Janjušević, entered the National Assembly during a session of the Committee for Kosovo and Metohija. Holding placards, Obradović denounced the government for "betraying Kosovo", and warned the committee that it faced the prospect of a Greater Albanian state. On 21st March of this year, Obradović gave a press conference saying much to the same effect.[7] In effect, Dveri is attempting to redefine the anti-government protests through the lens of "national liberation", against both the Vučić government, and any attempt at recognition of an independent Kosovo.
Dveri, and its attempts at reframing the anti-government narrative should not be seen as a majority sentiment, at least not for the moment. The fact is that the disparate entities making up the Alliance for Serbia are operating on a supposed rotating leadership. The Democratic Party's 18 members of the National Assembly overshadow Dveri's mandate of 4 members in the National Assembly. The initial impetus for the creation of the Alliance for Serbia was through former Belgrade mayor and ex-Democratic Party member, Dragan Djilas.[8]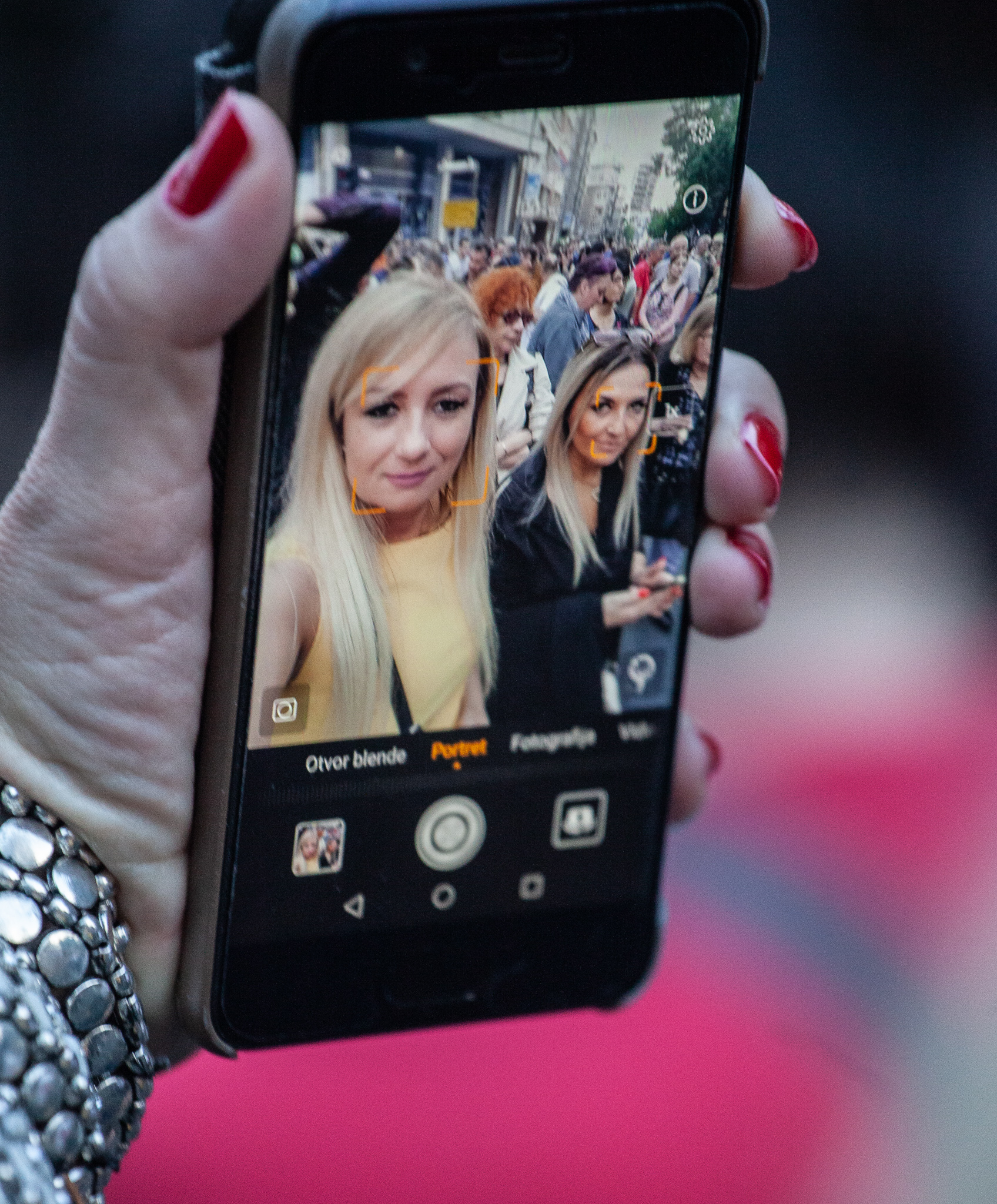 Nevertheless, the amount of publicity that Dveri is able to generate within a larger popular movement, might well go toward giving the movement not only a wider appeal but also a more general acceptance.
At this stage, it is too early to say with any real definitiveness as to any outcome. Vučić will most likely not step down. Most probably not of his own accord. Tellingly, he might argue as to whom could possibly replace him that could guarantee security? In this light, Vučić can portray Dveri as radical, and a threat to regional security. Slobodan Milošević used similar rhetoric in marginalizing Vojislav Šešelj and the Serbian Radical Party in the 1990s.
Certainly Dveri's Kosovo narrative is meant to be inflammatory and aimed at evoking an emotional reaction. But does its actions surrounding the expulsion of members deemed too extreme indicate a sense of political reality? How will the folding of Dveri's parliamentary group affect not only its message, but also its exposure?[9]
As part of the leadership of the Alliance for Serbia, Obradović recently met with Matthew Palmer, a deputy assistant to the Secretary of State. The primary purpose of the meeting was to sound out the vision of the Alliance, to ascertain whether or not its members would end their boycott of parliament, and to gauge whether the Alliance will contest the next parliamentary elections. Reportedly, Palmer stressed the territorial integrity of and sovereignty of Kosovo as non-negotiable. Obradović is said to have responded by stating that Dveri is striving for democracy, and human rights, and by calling Vojislav Šešelj  a pseudo-patriot.[10]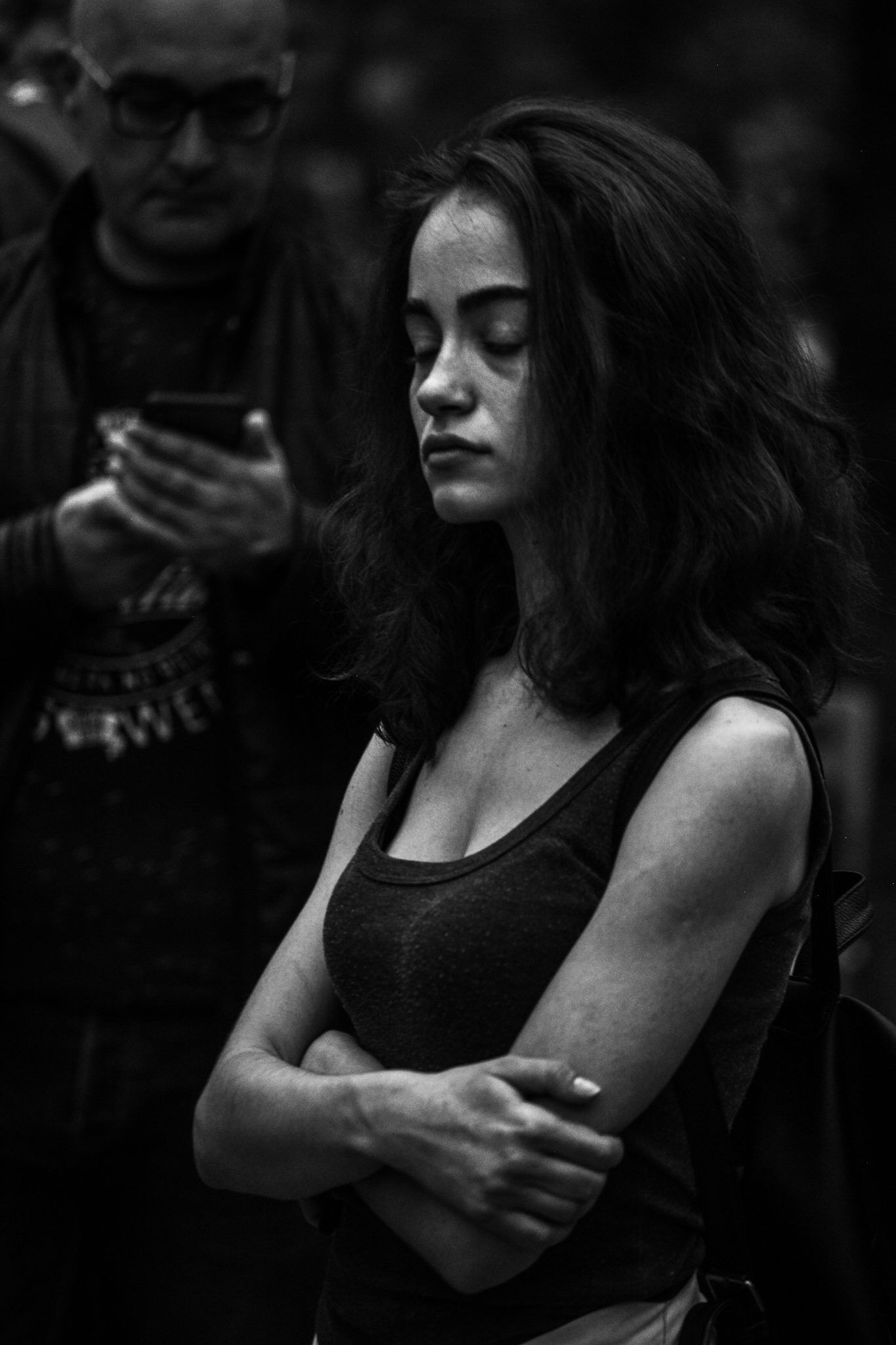 Does Obradović's participation in this meeting indicate a growing sense of statesmanship? Can Dveri weave and conflate narratives on territorial integrity, national sentiment, democracy, and human rights? Right now Dveri is one of many voices within the Alliance for Serbia. It cannot even be said to unite the nationalist right, let alone a wider electorate. But it should not be discounted, as its trajectory and narratives remain malleable.
[1] https://dveri.rs/istorijat. It should be noted that "Dveri", as it is not used extensively in Serbian vocabulary, is not an easy term to translate into English.
[2] Jovan Byford, "Antisemitism and the Christian Right in Post-Milošević Serbia.  From Conspiracy Theory to Hate Crime", Internet Journal of Criminology 1 (2003), p. 6.
[3] Srđan Mladenov Jovanović, "The Dveri Movement Through a Discursive Lens: Serbia's Contemporary Right-Wing Nationalism", in Südosteuropa. Journal of Politics and Society. 66 (2018), no.4, pp. 481-502.
[4] See Dveri Srpske: Časopis za nacionalnu kulturu i društvena pitanja, Year 12, No.45, January 2010. See also Branimir Nešić, Boško Obradović (editors). Nacizam i antinacizam: juče, danas, sutra. (Srpski sabor Dveri, Belgrade), 2012.
[5] https://www.danas.rs/politika/obradovic-za-dveri-neprihvatljivo-nosenje-vesala-nogo-ce-snositi-posledice/.
[6] http://rs.n1info.com/Vesti/a481228/Protest-u-Beogradu-Formirana-Slobodna-zona-u-Pionirskom-parku.html.
[7] http://217.26.67.44/filesnsrs/konferencije/konf2019032113.mp4.
[8] http://rs.n1info.com/Vesti/a416890/Formiran-Savez-za-Srbiju.html.
[9] http://rs.n1info.com/Vesti/a478426/Poslanicka-grupa-Dveri-u-Skupstini-Srbije-vise-ne-postoji.html.
[10] https://informer.rs/vesti/politika/441767/obradovic-cutke-priznao-kosovo-novi-detalji-tajnog-rucka-rezidenciji-ambasade-sad