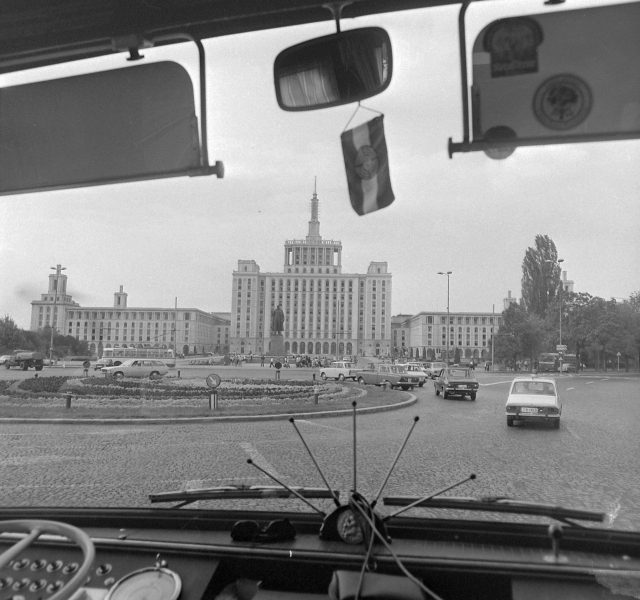 "I remember it was a night with a large moon, like it was electrocuted, huge. When the earthquake began, the entire city was engulfed in complete darkness," — Actor Mircea Diaconu.
The actors were in the middle of a performance of Marin Sorescu's new play "The Cold" when the earthquake that leveled much of Bucharest began. It started at 9:22 pm on March 4th, 1977, and lasted exactly 55 seconds. Later, it would be determined that the earthquake had killed 1,578 people. Years later, Sorescu the playwright would write a poem that began:
I write on the face of earthquakes
And if some of my words
Keep slithering away from me,
Blame that on the earth's crust
For lapses from stability.
You don't even know
When, underneath your desk, a volcano's gaping
The earthquake damage to Bucharest was so extensive that the city's residents still live with it today. Red signs on crumbling or partially collapsed buildings warn trespassers that structures are unsound. And many vulnerable groups — particularly elderly pensioners — continue to seek shelter inside of them anyway.
These images were taken on a driving tour of the city during the summer of 1977, a few months after the disaster. Preliminary reconstruction had started but was never finished.
Photo credits: FORTE