Facebook users in Serbia have been documenting how Lady Gaga apparently copied much of her aesthetic from Jelena Karleuša, the country's biggest popstar. What do you think? Check out the side-by-side comparisons below.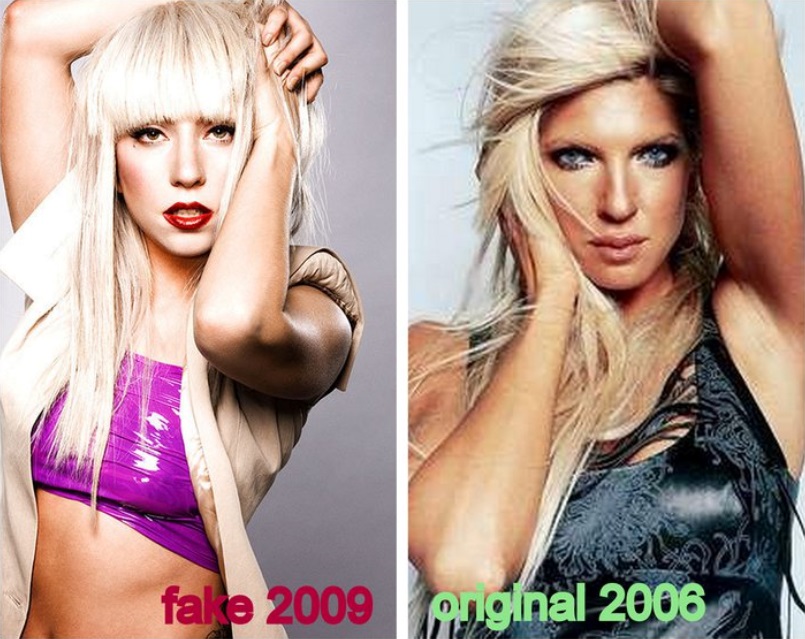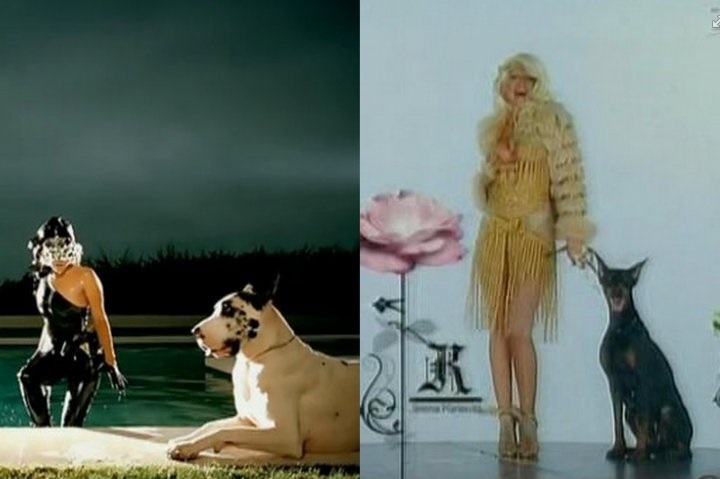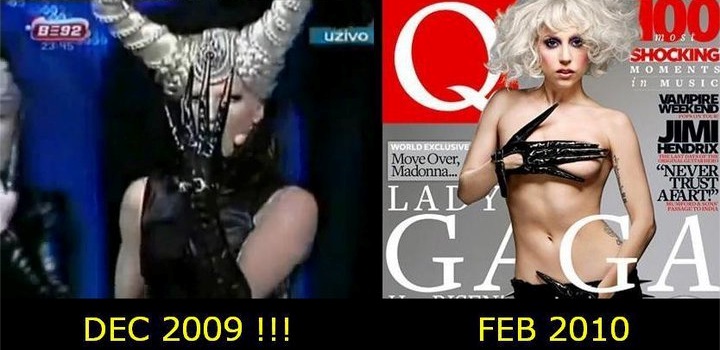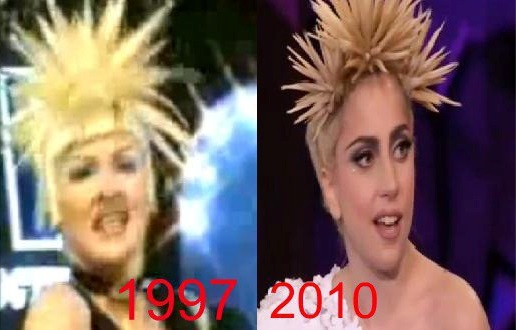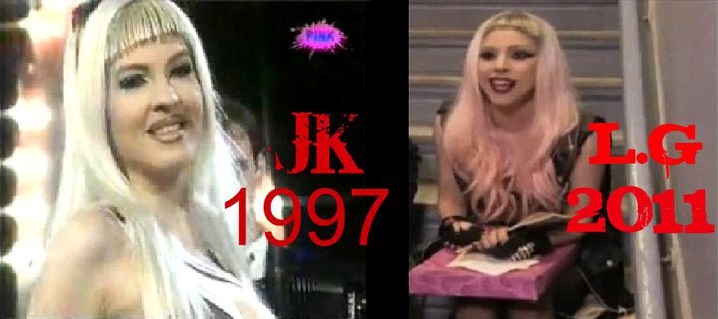 Here, Gaga is seen rocking a near-identical look to JK – right down to the same bag – just 11 days after the original photo was taken.

Left: Jelena's interval performance at Beovizija 2003, in which she writhed on a bed with a bevy of beefy blokes dressed in black skullcaps and black boxer-briefs.
Right: Gaga's video for Alejandro (2010), in which she writhed on a bed with a bevy of beefy blokes wearing skullcap-effect black bowl-cut wigs and black boxer-briefs. (Noticeably absent from Gaga's sombre video: the pillow fight that Jelena and her dancers then proceed to engage in on the bed.)
Bringing this story right up to date, three days ago, TMZ leaked snippets from Gaga's video for Do What U Want – due to be released in December 2013 but shelved for unknown reasons, likely to do with the sexual assault allegations against Terry Richardson, who directed the video and also appears in it. No sooner had the leaked footage hit the web than eagle-eyed Serbian pop fans noticed that it appears to lift heavily from Jelena's June 2013 video artwork for Bas je dobro biti ja. Check out this comparison:
It's not the newspaper dress that raises suspicions here – these have become an almost common theme in fashion and pop. Rihanna wore one in S&M, Misha B wore one on X Factor UK, and Gaga herself wore a newspaper-motif suit back in 2009. What does raise eyebrows is the specific combination of elements in both videos – the star dancing in a room wallpapered with newspaper, and being photographed by paparazzi while wearing a newspaper dress.
My thoughts on all of the above? I could happily put down one of two – even three or four – of these strikingly similar photoshoots, creative concepts, fashion choices and poses down to coincidence, but the sheer number and the dates (spanning Gaga's entire period in the public eye) suggest a concerted effort to appropriate the image of a regional artist for a global audience, thereby plagiarising the creative work of Karleuša's team (designer Darko Kostić, creative director Zoran Birtašević, and fashion photographer and video director Dejan Miličević among others). And even if you couldn't care less about Gaga or Jelena, the important context here is that this is a manifestation of Western cultural imperialism in action – taking successful creative work produced by a small team on a small budget for a regional audience, reproducing it on a much bigger budget, and selling it for profit to a global audience with no credit or remuneration given to the original creators.