Just past midnight Monday night, the Hungarian border fence was completed and the border officially closed to refugees. What's next?  Thousands of refugees were rushing along the railway track on Monday near the Serbian village of Horgoš. This unofficial border crossing point saw thousands of people entering the Schengen area these last few months. However, the Hungarian authorities had declared their intention to put an end to it on September 15th by finishing construction on a barbed wire fence on the border, as well as criminalizing crossing or damaging the fence, even for those under 18.
Until now, refugees were allowed in and, after a few days at a registration centre, and on the road, could eventually reach Austria and from there the rest of the EU.
But this Monday at 4pm, 8 hours prior to its midnight deadline, the Hungarian police sealed the 40 remaining metres of its 175km border with Serbia. Refugees were allowed to enter the country by its official border crossing, 2 km away, until midnight. At 00.30 am, the Hungarian border was closed. Those who arrived too late camped in front of the closed gate. On Tuesday, thousands of people were gathering in front of Horgoš' two border crossings but the border remained closed. Some refugees protested, some called for a hunger strike, while other installed tents on and near the highway. People were still camping there on Tuesday evening.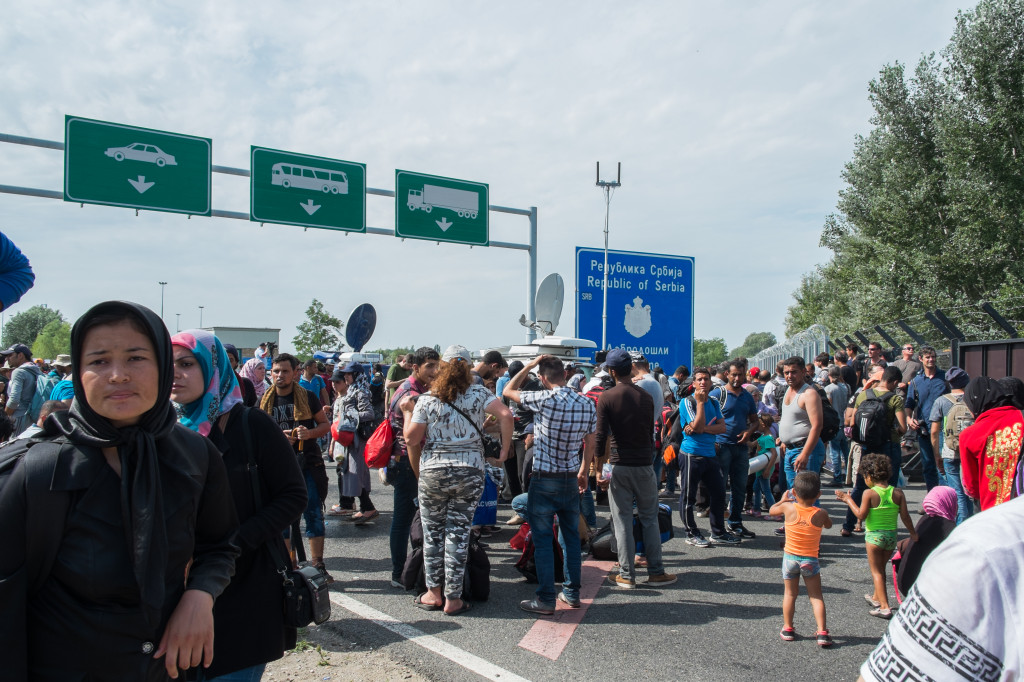 Refugees are stuck on the Serbian side after Hungary closed its border. Photo by author.
Meanwhile, Serbia announced its intention to redirect the buses driving the refugees from Preševo—where they enter Serbia from Macedonia—to Šid, at its border with Croatia. Hungarian activists have handed out leaflets at the border with information on this open route, while Croatian citizens have posted helpful contact information as well as maps of leftover minefields from the 1990s war on social media, many of which are near the border with Serbia.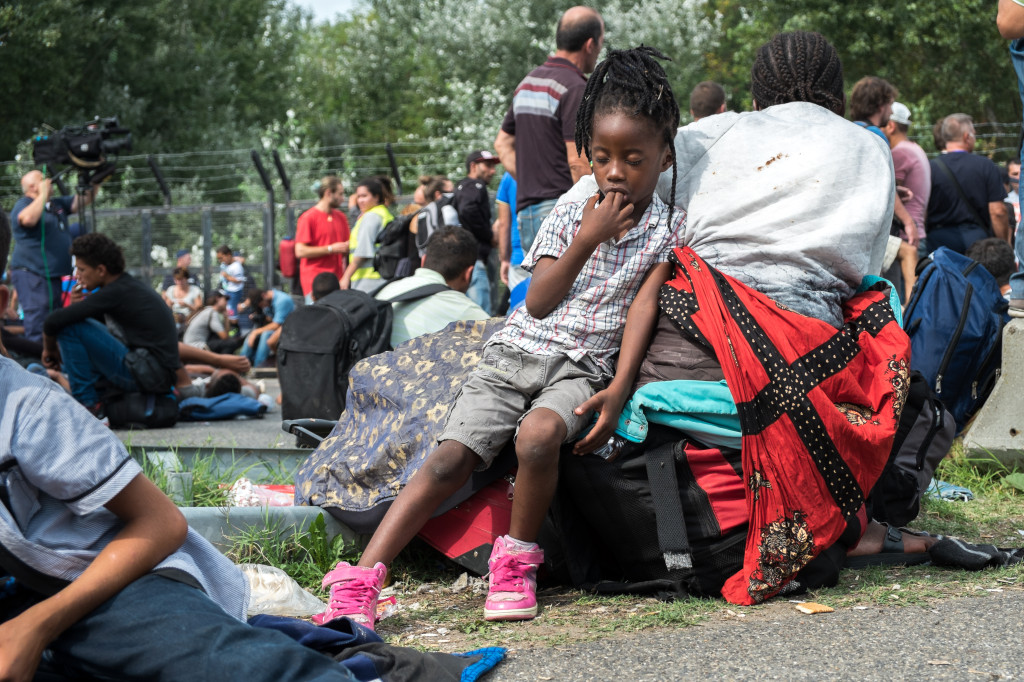 As migrants re-routed to the Croatian border, the Croatian government announced an 'emergency plan' on Tuesday but failed to give details. Their reaction remains to be seen, as the EU struggles to find a common position in the worst refugee crisis in Europe since World War II.
Cover photo: Horgoš on Tuesday. "Open the border!": some refugees declared a hunger strike. Photo by author.