Welcome to Serbia at its weirdest.
Russia's deputy prime minister enjoys taunting the United States and its NATO allies by tweeting pictures of nuclear submarines, strategic bombers and Soyuz-2 rockets. And on Monday, Dmitry Rogozin was in Belgrade to promote these very things: the output of his country's military-industrial complex.
Though Rogozin reportedly shot himself in the foot at a firing range in Moscow less than two weeks ago, he managed to participate in a joint press conference with Serbia's Prime Minister Aleksandar Vucic and make an artfully ambiguous and noncommittal pledge. "Russia will provide direct support to the ally in the Balkans," Rogozin said. The head of the Russian military-industrial commission also presented Vucic with a toy S-300 missile defense system.
But now Moscow seems to be sending Serbia mixed messages about whether or not it really needs to upgrade its armaments. A tweet accompanied by an animated gif from RT on Tuesday stated that "Serbia no longer needs regular army, here's why #Seagal" [sic] with a link to a story about the Serbian government's decision to grant citizenship to Steven Seagal. On Tuesday, Vucic personally presented Seagal with a Serbian passport.
Serbia no longer needs regular army, here's why https://t.co/OqKeg2Eo9j #Seagal pic.twitter.com/WTeyKrmHEW

— RT (@RT_com) January 12, 2016
Seagal is a famous martial artist, a close friend of Russian president Vladimir Putin and the star of several recent direct-to-video movies like Mercenary for Justice, Executive Decision and Born to Raise Hell. He's also a black belt in Aikido and an entrepreneur with a new energy drink out called Lightning Bolt.
For now, Seagal will have to suffice as Serbia's exciting new defense acquisition. Vucic stated at Monday's press conference that the S-300 was currently "too expensive" for the government, but that negotiations with Russia over a potential future deal would continue.
Serbia developed a renewed interest in modernizing its military this fall, when the government learned of neighboring Croatia's plans to purchase new armaments. Then Vucic visited Moscow in October and returned with an entirely new vision: to harmonize the Serbian army and its arsenal with Russian standards. The plan mirrored NATO's harmonization defense efforts. In much the same way that candidates for EU membership must harmonize their legislation to comply with European standards, NATO member states are expected to replace their aging Soviet-era arsenals with new western weapons and state-of-the-art equipment, making NATO enlargement massively lucrative for the defense industry.
In October, Croatia's defense ministry asked the Pentagon for 16 mobile multiple rocket launchers produced by Lockheed Martin, the top arms producing and military services company in the world, according to the rankings recently released by the Stockholm International Peace Research Institute (SIPRI). The MLRS M270 system to be purchased by Croatia will cost $4 million, while the cost of a single missile is an estimated $2 million.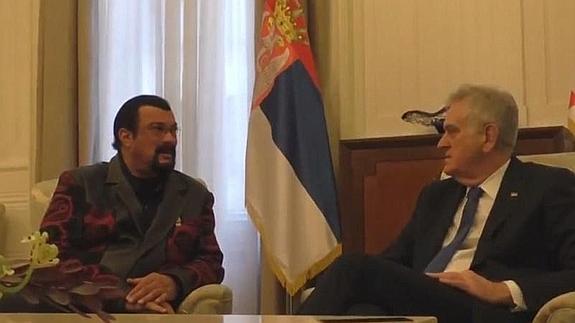 Both Vucic and Serbia's President Tomislav Nikolic expressed concerns over Croatia's plans to secure the MLRS M270 during meetings with Rogozin on Monday.
"I am concerned, not nervous," Vucic told reporters. "The ballistic missiles and launch pads that Croatia plans to buy have a range of 300 to 350 kilometers. You can target, from Zagreb or any other town, any town in central Serbia."
President Nikolic characterized Croatia's decision to buy the missile defense system as "curious" since there are no active conflicts in the region.
Since Vucic unveiled his plan to remake Serbia's military in Russia's image, the relevant officials have made some pretty ambitious statements about the future of Serbia's burgeoning military industrial complex. In November 2015, Defense Minister Bratislav Gasic said the Serbian government plans to make the country's defense industry "one of the biggest in Europe by 2020". (Gasic, who recently said he "likes female journalists who get down on their knees easily", and was subsequently reported to have been fired for it in the international media, shamefully remains the country's defense minister to this day. He even gave Rogozin a tour of the military museum at Kalemegdan on Sunday).
Military analysts have questioned the viability of these plans, citing the country's lack of financial resources to make such ambitions a reality. At Monday's joint press conference with Rogozin, Vucic called those who've expressed such doubts "ignoramuses".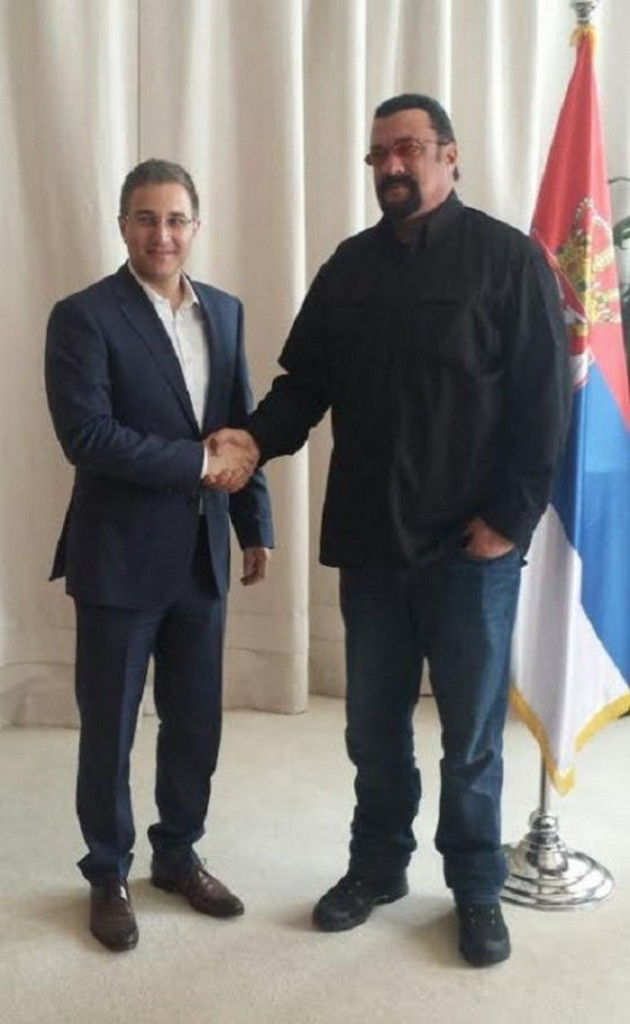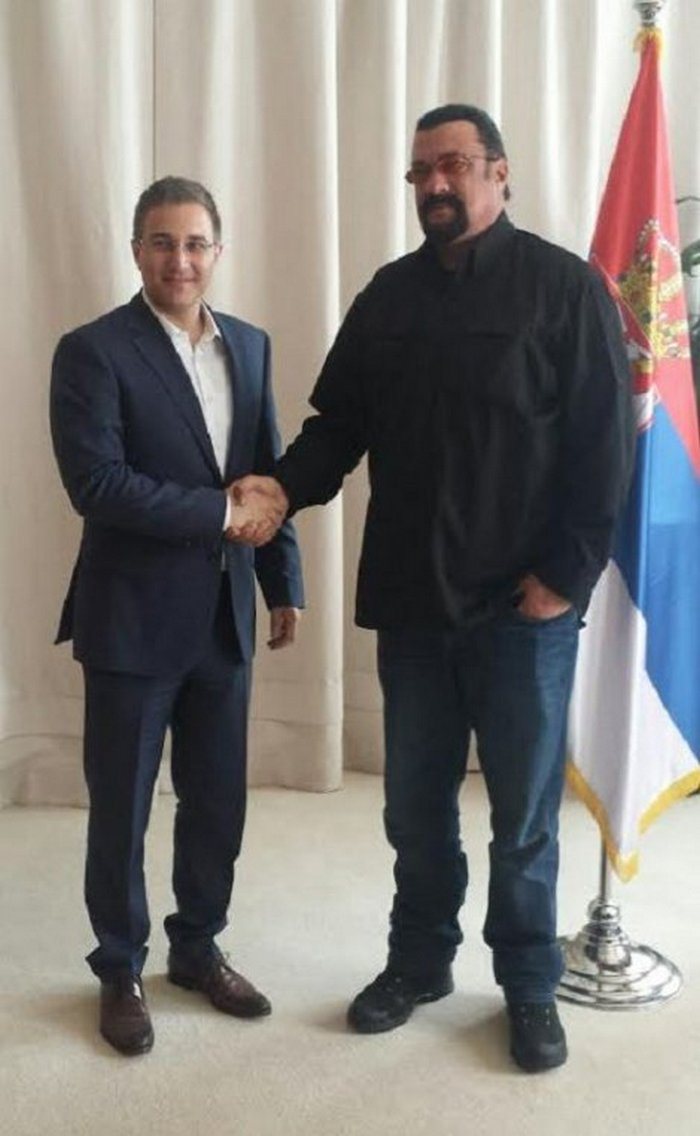 The Russian-made S-300 (NATO codename: SA-10 Grumble) is supposed to be Serbia's answer to Croatia's Lockheed Martin ballistic missile defense system. Interestingly, Croatia once owned the Russian S-300 that Serbia wants but can't afford. Zagreb apparently made agreements to secretly transfer the Russian technology to the United States more than a decade ago.
A leaked cable from the US embassy in Zagreb dated November 26, 2003 and classified as "secret" reveals American intentions to obtain Croatia's S-300:
Acquisition of Croatia's S-300. Two successive Croatian Ministers of Defense have promised, yet not delivered on facilitating the transfer to the USG of Croatia's incomplete, yet highly desirable S-300 (SA-10 Grumble) surface-to-air missile. MOD Antunovic worked closely with our Defense Attache to orchestrate transfer of this system to the USG, but she ran out of political support and time before the parliamentary elections brought a halt to the transfer. Elements of this system are intended for use by the U.S. Air Force in testing and validating future generation aircraft. An ongoing legal dispute between the GoC and arms purveyor Zvonimir Zubak over S-300 ownership has the system locked up in civil court proceedings. Ceding possession rather than ownership is a possible workaround for the GoC. Department of State, OSD and Air Force staffs are actively involved in this foreign material acquisition case.
But Croatia's S-300 technology has never been fully accounted for in the years since, and there have been some reports that not all of the S-300 equipment was shipped to the United States. In 2008, the Jerusalem Post reported that Croatia had sold "advanced S-300 air defense missile systems to Iran" while the country was under sanctions.
Coincidentally, Russian media reported Monday that it would follow through with its own $800 million sale of the S-300 to Iran based on a contract signed in 2007. Iran also reportedly just withdrew a lawsuit it had filed against Moscow for its failure to deliver the S-300, now that it expects the arrival of the transport in Tehran. "Funds have already been transferred to the appropriate Russian organizations and the contract is now currently being fulfilled," Rogozin told Russian media Monday.
Meanwhile, Serbia has Steven Seagal. And there may be good reason for the actor to be hiding out in Russia and Serbia. An article titled "A Brief History of Sexual Assault Allegations Against Steven Seagal" published by the online magazine UPROXX offers some disturbing insights into Seagal's alleged pattern of sexual violence against women. In 2010, Seagal's 23-year-old former assistant Kayden Nguyen sued the actor for sexual harassment and sexual trafficking. Nyugen's ordeal was described in a CBS News Report:
Nguyen claims she was kept against her will for six days in Feb. 2010, at a secluded Louisiana home where the actor and his family were staying. Her lawsuit says Seagal committed "sexual assault" against her three times, and says when she finally escaped, Seagal chased after her with a "flashlight with a gun attached to it."
Seagal denied the charges, and promptly retained the services of Bill Cosby's lawyer. But then other alleged victims started coming forward with similar stories. Ray Charles' granddaughter, Blair Robinson, was one of them. She said Seagal assaulted her at Ray Charles' funeral.
Steven Seagal's ex-wife, Kelly LeBrock, decided to tell her story to the media, explaining that she was "constantly raped and abused my whole life".
Seagal was sued by another assistant in 2001, and was also the subject of a 1998 Penthouse feature by John Connelly alleging all kinds disturbing behavior towards women. Connelly interviewed eight separate women who all claimed that Seagal had sexually assaulted them.
A former housekeeper has also alleged that Seagal "sexually attacked" her at his home.
Unsurprisingly, governments are willing to pay millions if not billions of dollars to strengthen their defense industries, but still refuse to recognize the importance of safeguarding women's bodies.