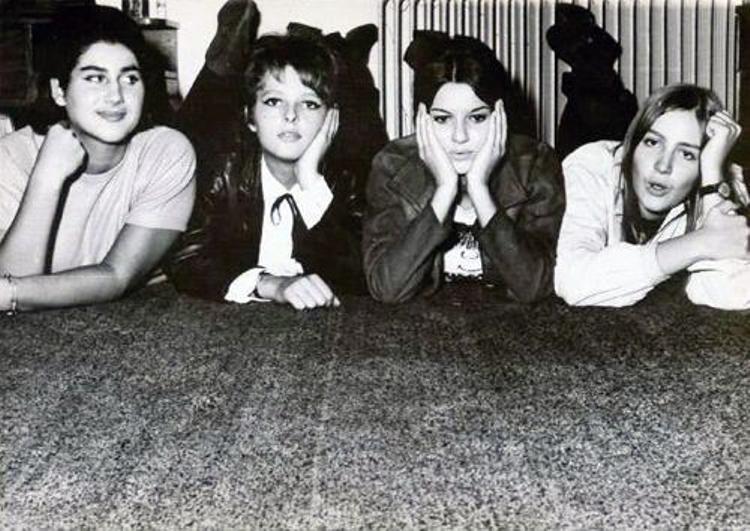 A short collection of (mostly) lesser known songs from Yugoslavia to help you escape from the relentlessly bad news of the world on this Friday afternoon.
Sanjalice
Sanjalice were likely the first all-female band in Yugoslavia. Active between 1965-1969, they achieved a modest level of fame across the region. On several occasions they were even invited to Bucharest where they played on Romanian TV. Sanjalice often performed live at fashion shows, especially for designer Aleksandar Joksimović who made dresses for Jovanka Broz Tito. This rare RTS footage of the band playing on the back of a moving truck in Belgrade is perfect.
Green Wings
In 1981, a group of Libyan students attending the University of Belgrade as part of a non-aligned movement program decided to start a band. They called themselves Green Wings and sang in both Arabic and B/C/S. Green Wings recorded a rare, pretty out there psychedelic rock record, Jamahiriya, named for the official political philosophy of Muammar al Gaddafi's Libya, which likely died along with him. Thankfully, a few Green Wings records have survived the last 34 years.
Cacadou Look
Another all-female band, Cacadou Look came from the cute seaside town of Opatija. They played catchy pop rock with bright synth bits. It's a little syrupy ("baum bam bam"?) but the color scheme in this 1980s video is otherworldly.
Bebi Dol
Everyone knows Bebi Dol, the last performer to represent Yugoslavia at Eurovision in 1991. She's had a long career and this song "Mustafa" is definitely one of her best.
Radmila Karaklajić
Rounding out the week, here's a great cover of "La Bamba" from 1965, when the musical love affair between Mexico and Yugoslavia was still very much on.